David Norris, PharmD And BSM
David Norris is a pharmacist who started working at CustomPlus immediately following graduation from Purdue University in 2014 with his Doctor of Pharmacy and Bachelor of Science in Management. His passion for pharmacy started in his hometown of Lebanon, Indiana where he began working at an independent pharmacy at the age of 16. His experience there drove him to the field of pharmacy. During his last year in college he had the opportunity to work with Benjamin Rachwal, former owner of CustomPlus, where they discovered a shared entrepreneurial spirit and desire to serve the Lafayette community. With his additional time, David enjoys mentoring other Purdue pharmacy students by offering job shadowing opportunities and advice.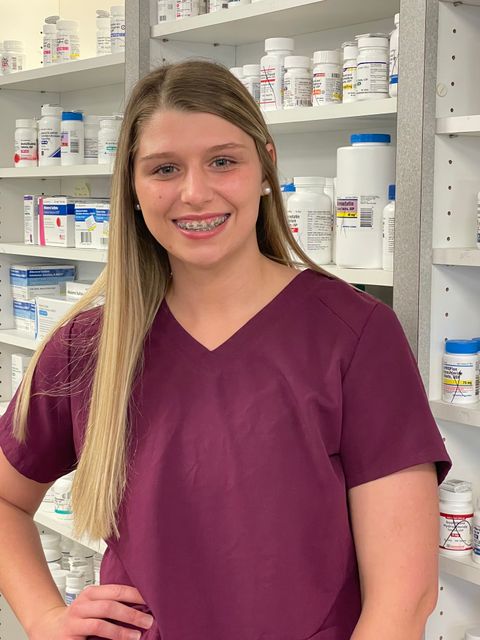 Abigail Brummet, Pharmacy Technician
Abi is our newest addition to CustomPlus Pharmacy. She worked at Walgreens as a pharmacy technician before deciding to make the change to work for an independent pharmacy. Abi enjoys spending time with her boyfriend, Jake, when she is not working. Also, she enjoys spending her time shopping, hanging out with friends or just relaxing at home.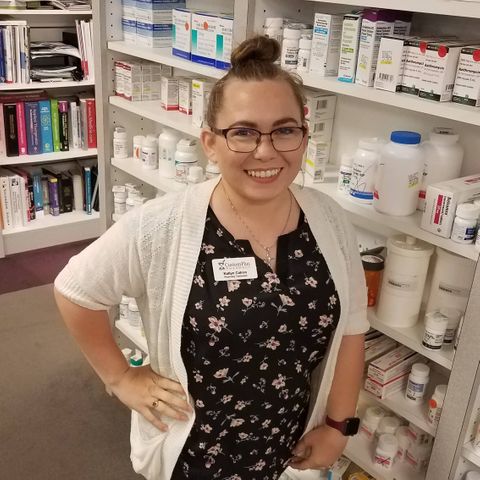 Katlyn Catron - Pharmacy Technician
Katlyn began working for CustomPlus Pharmacy in October 2020. She previously worked for CVS as a pharmacy technician. Katlyn loves spending time with her husband, Aaron, and their furbabies, Zibe (dog), Duke (dog), Buddy (horse) and Fancy (horse). Also, she enjoys spending some of her free time in the kitchen whipping up amazing baked goods.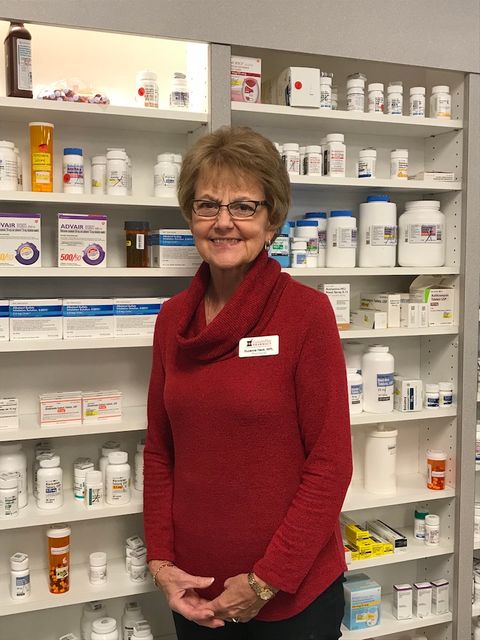 Suzanne Henk, RPh
Suzanne is one of our Long Term Care pharmacists who began working for CustomPlus in June of 2017. Suzanne was born in Warsaw Indiana and graduated from Purdue University School of Pharmacy in 1972 as a Registered Pharmacist. Suzanne began working in retail pharmacy in 1970 at Christiansen Pharmacy in downtown Lafayette. She has since worked in many independent pharmacies over the years, and most recently before CustomPlus she worked at Marsh Pharmacy on Teal Road. Suzanne was blessed to have three children and four grandchildren. She is a Co-Founder of the Celiac Gluten Intolerance group in Tippecanoe County, as well as an active member of St. James Lutheran Church. In her free time Suzanne loves reading, traveling, spending time with family, and any outdoor water activities.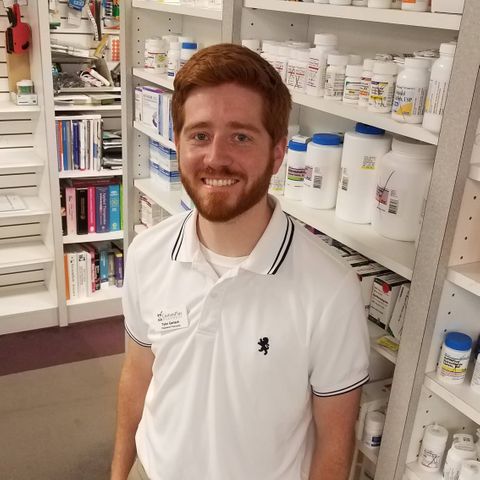 Tyler Gerlach, PharmD
Tyler Gerlach is a pharmacist who started working at CustomPlus immediately following graduation from Purdue University in 2018 with his Doctor of Pharmacy degree. Tyler is from the area and attended Harrison High School. During his undergrad years Tyler worked for CustomPlus as a Pharmacy intern. Tyler enjoys watching sports, hanging out with his friends, and relaxing at home with his dog, Cooper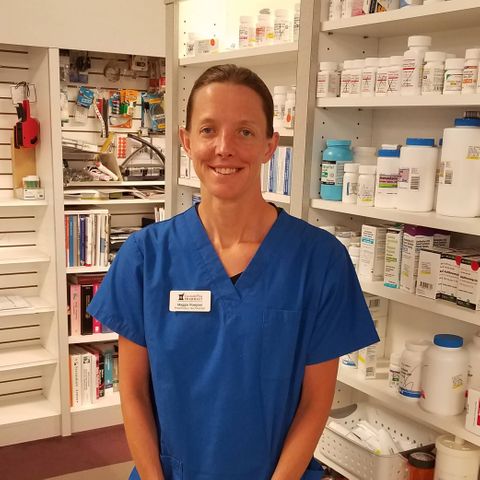 Maggie Roegner, Lab Technician
Maggie started in May of 2019 after spending 18 years working at CVS in West Lafayette. Maggie graduated from Purdue in 2000, where she also was a member of the Women's Track and Field Team. She has lived in West Lafayette since graduation and has been fortunate to be involved with the community as an assistant track and field coach at West Lafayette High School. In her spare time she loves to run and is starting to embrace the challenges of triathlon. Maggie also enjoys reading, hiking, being outdoors and hanging out with family and friends. Maggie looks forward to getting a dog when she has fewer commitments.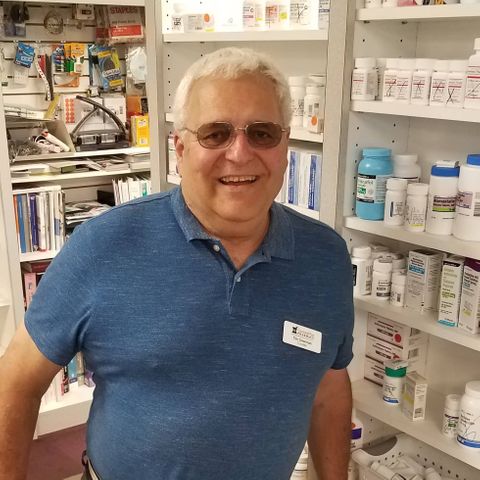 Tim Overman, Courier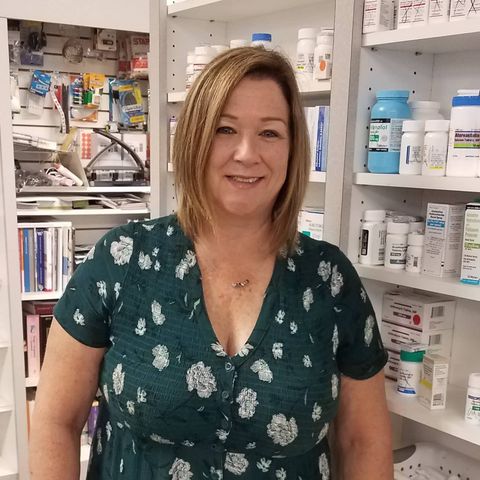 Sandie McGill, Pharmacy Technician
Sandie is our full time Pharmacy Technician at CustomPlus Long Term Care Pharmacy. Sandie has many years of experience working in long term care pharmacies. In her free time she enjoys spending time with her family and friends. Sandie is blessed to have six children and six grandchildren.